Reviews for Irvine Health Center
What Our Patients Say . . .
What others say about chiropractic care can help you make the right health care choice. Review a selection of Irvine Health Center patient testimonials below and please contact the office if you have any questions.
Yours In Health,
Dr. Andrew Rawlings
Everyone Was Super Professional and Kind
Today was my first visit, was first greeted kindly by Tessa and Tina. Everyone there was super professional and kind! Dr. Rawlings is very very thorough with the initial examination and he's truly knowledgeable. Went there cause I was in sooooo much pain (been suffering from chronic back/shoulder/neck pain for years)!! Went home feeling lighter and I was able to function and do my daily activities with less pain. From just one visit, I cannot wait to go back there and get more treatment tomorrow! Now I feel more hopeful that soon I can be pain free again. Thank you so much Tessa, Tina and Dr. Rawlings.
~Kerin W.
Dr. Rawlings Took the Time to Listen
I appreciate Tessa for doing the insurance research prior to my visit and contacting me with my benefits info and estimated cost. Dr. Rawlings took the time to listen to all my problems and the history behind the issues and consoled all my concerns. And he considered my spending without pushing for more treatment or trying to force unnecessary treatments for more cost.
~Kiki B.
Very Helpful, Friendly and Professional
I was fortunate to be delivering products to Rawlings Chiropractor. Tess was very helpful, friendly and professional in setting up an appointment for me. I expressed my concerns with my lower back pain with Dr. Rawlings. He was attentive and listened to me. He diagnosed my condition and after 2 sessions of adjustments, I have less pain, very little stiffness in my back and more flexibility. I'm excited and look forward to the road of wellness and recovery.
~Greg S.
Helping Lower Back Injury
I am a first time patient and have been 110% satisfied with my care so far. Today was my 4th adjustment after a recent lower back injury, and I can honesty say that I would not be feeling as good as I do today without the care of Dr. Rawlings and his team. Thank you very much!
~Daniel G.
Friendly Staff
I must say, this is the most friendly staff that I've ever met! Dr. Rawlings, Lisa and Tessa are always in a great and cheerful mood. They genuinely want you to feel better. After spending 10+ years at another facility, I only wish I had found this group of wonderful people sooner!
~Jeff K.
Great Doctor
Doctor is great he always has an answer to all my questions. Very content with my results so far.
~Sandra G.
Very Satisfied
I have 3 free chiropractors along with my original out of pocket chiropractor available to me. Multiple visits to in-network chiropractors had only mediocre results. My previous chiropractor was good, but the combination of your chiropractic technique and specialized chiropractic equipment exceeded what he can offer to help my lower back issues. I am very satisfied with Dr Rawlings.
~Fred C.
Back and Neck Pain
Dr. Rawlings was very attentive to my needs and really listened to the problems I was having with my back and neck as well as with my prior Chiropractor.
~Marc Ver W.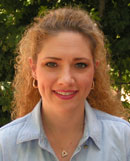 Migraine Headache
I never thought that something so simple as an adjustment could relieve something so severe as a migraine headache. I'm very glad I tried chiropractic. Dr. Rawlings and the staff are wonderful.
~Laurie D.
---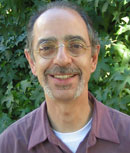 Eliminated Problems
The Irvine Health Center's method of adjustments has completely eliminated problems I had even when seeing other chiropractors. Their ability to focus on every individual is exceptional.
~Lionel M.
---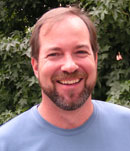 Horrible Back Pain
After two months of unabated back pain, my symptoms disappeared overnight. I woke up with no pain and have not had any since. Believe it or not, I have dropped ten strokes off my golf game. I'm swinging straight, no more shanks, slices or hooks. My golf partners hate you guys!
~Golfer
Exceptional Experience
My experience with Dr. Rawlings and the staff was exceptional. I went from a high scale of daily pain to being able to function daily with very little or no pain at all. Practicing daily recommended easy awareness has played a big part after the very needed visits. I'm able to do more than I have been in so long. I'm grateful I found these great people! A big thank you to Dr. Rawlings.
~Michelle V.
Pinnacle of Quality
Dr. Rawlings and his entire staff are the pinnacle of quality, care and professionalism. I have been a patient of his for 5+ years because I trust and value his knowledge, experience and honesty when I receive adjustments. I am grateful for his practice, and I highly recommend him to all of my peers, and anyone reading this comment.Thank you very much!
~Paul S.
Provides Lasting Results
I've seen multiple Chiropractors over the last 30 years of my life for various different symptoms and issues. Irvine Health Center is the only Chiropractic provider that has effectively worked to diagnose the actual condition that is causing my condition(s), instead of simply treating my symptoms. They are also the only provider that consistently provides lasting results instead of quick fixes. Andrew is a valued part of my health maintenance and a key component to my ability to live an active and productive life. I would recommend Irvine Health Center and Andrew Rawlings to anyone who is experiencing health issues and is unable to find relief through MD related treatment.
~Mark C.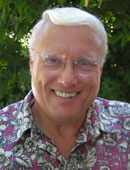 PAIN
I come in regularly in pain and leave without pain. I can live with that! I wouldn't be 'here' without you.
~Ron K.
---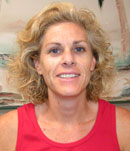 Gentle Adjustments
Dr. Rawlings is one of the gentlest men around. His is sympathetic and really listens to you. He is thorough in his diagnosis since all the equipment is right in the office. All of the office help is so friendly and positive.
~Marta R.
---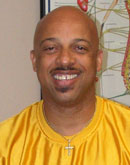 Why Suffer?
I have referred numerous friends to Dr. Rawlings and they all have nothing but excellent, rave reviews about their treatment. They cannot believe they have been missing out all this time.
~Eric C.
---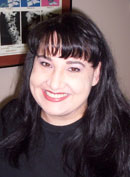 Pain Decreased
After surgery, I returned to Dr. Rawlings in desperate need of care. After just one adjustment, my pain decreased to a manageable level. I have stopped taking my pain medication and my mobility has improved. After two weeks, I am no longer spending my days in bed and I am hopeful that I will return to work in the future. Truly a miracle.
~Elizabeth B.
---

Pain Free
Believe in chiropractic care. It works. No medicine, no doctor, no specialist has helped me more than Dr. Rawlings. He knows how to make your life free of pain. Is there anything better than that?
~Steve B.
---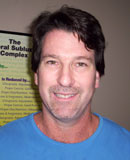 Couldn't Walk
I couldn't walk and had severe low back, hip and neck pain. I couldn't function even with pain killers. I had nowhere to go and didn't know what to do. I was at my wits end. After treatment I am a walking, talking testimony to the amazing and blessed results you can receive from Dr. Rawlings. I would have no, none, zip quality of life without his help. My whole family comes now. My wife and my kids since they were very young. I couldn't give a stronger recommendation for others to seek care with Dr. Rawlings.
~Jeff L.
---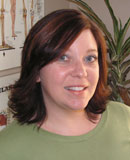 Neck Pain
I was unable to give my 3 year old daughter a bath due to back and neck pain. The neck pain and headaches would interfere with my performance at work daily. I am now able to do more with my daughter. When getting down on the floor to play with her, my back pain never crosses my mind.
~Jaime L.
---
Contact our Irvine chiropractic office today!
---
Irvine Health Center | (949) 551-0194