New Patient Center
Welcome to Irvine Health Center! Our warm and friendly practice is the ideal place to begin your healing journey! Our caring staff will greet you and make you feel welcome.
The First Visit
You will be asked to
complete some forms
before meeting with Dr. Rawlings. Here's what to expect next:
A thorough consultation with the doctor that covers all aspects of your health and how it can affect you.
A complete examination including neurologic, orthopedic and chiropractic tests. If you have previous records such as X-ray films or reports, MRI or CAT scan reports, please bring those with you.
At the completion of this visit, you will be given a follow-up appointment with the doctor so that your exam and X-ray (if any were taken) findings can be thoroughly explained to you. We set aside plenty of time for this appointment so all of your concerns can be addressed and your questions asked.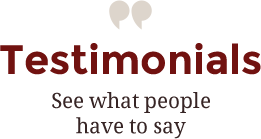 Dr. Rawlings will spend a considerable amount of time evaluating your case. Due to the time needed for such a review, you may not get a chiropractic adjustment on the first day. Exceptions might be made for emergency cases.
The Second Visit
On your Report of Findings visit, we explain what we found and how we may be able to help you.After we study your health history and correlate our examination findings, we'll make recommendations designed to help you achieve and maintain your health. Our two-visit approach reduces the length of your first visit and gives us time to prepare our findings.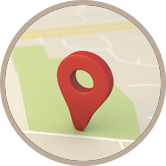 Regular Visits
During your routine visits, treatments will be given based on your choices on the second visit. We'll be retraining your spine so that it's in an improved position, works better and causes you less pain and discomfort. It will take some repetitive visits to make changes.
We recognize your time is valuable. Some patients may need extra time in the office for treatment and therapy. Even with that we'll have you on your way quickly.
Begin your healing journey at our friendly and caring practice. Contact us today to book an appointment!
---
Irvine Health Center | (949) 551-0194